August 9, 2018
Waynesville Mountain Street Dances!
Posted by: Carolyn G Giunta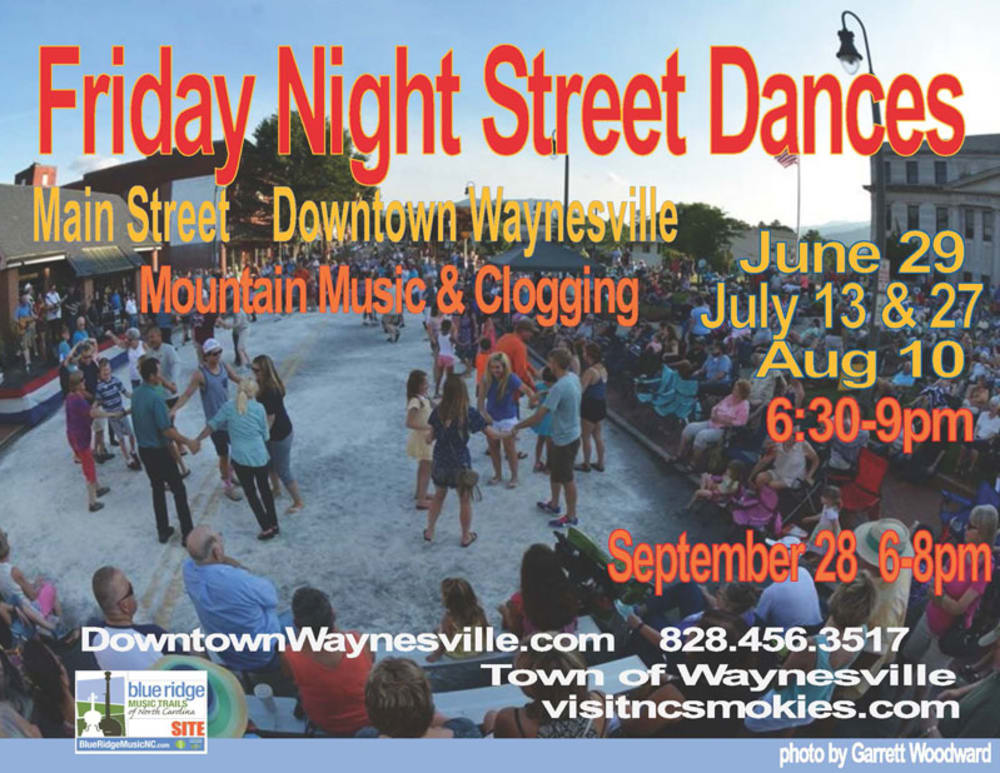 Waynesville is having one of it's quaint Friday Night Street Dances tomorrow night (Aug. 10th)! You'll see traditional mountain clogging and join the fun in a good, old-fashioned, square dance held right in front of our historic courthouse. You'll think you've stepped back to a simpler time in life. You'll also feel yourself relax and enjoy the fun of watching this traditional Appalachian dancing and listening to the mountain, blue grass music.

After all the fun, enjoy a fabulous dinner at one of Waynesville's incredible restaurants then join us for wine on the back patio at Brookside Mountain Mist Inn while watching the sunset over the Smoky Mountains. We still have our two King rooms available for this weekend! Call us at 828-452-6880 or go online to book at www.brooksidemountainmistbb.com. Come for the scenery, stay for the street dance!

Carolyn & Dina Giunta
Brookside Mountain Mist Inn
Bed & Breakfast