Weddings
Intimate Weddings, Vow Renewals & Elopements
At Brookside Mountain Mist Inn & Cottages, we offer a simple, elegant ceremony right in the heart of the mountains of western North Carolina. Our Bed and Breakfast provides all the elegance you would expect of a luxury accommodation, along with just a touch of rustic charm. Nestled at the foot of the Balsam Mountains, our property provides breathtaking vistas as a backdrop for your special day. Our manicured lawns and beautiful flower gardens will enhance your photos as well as your memories.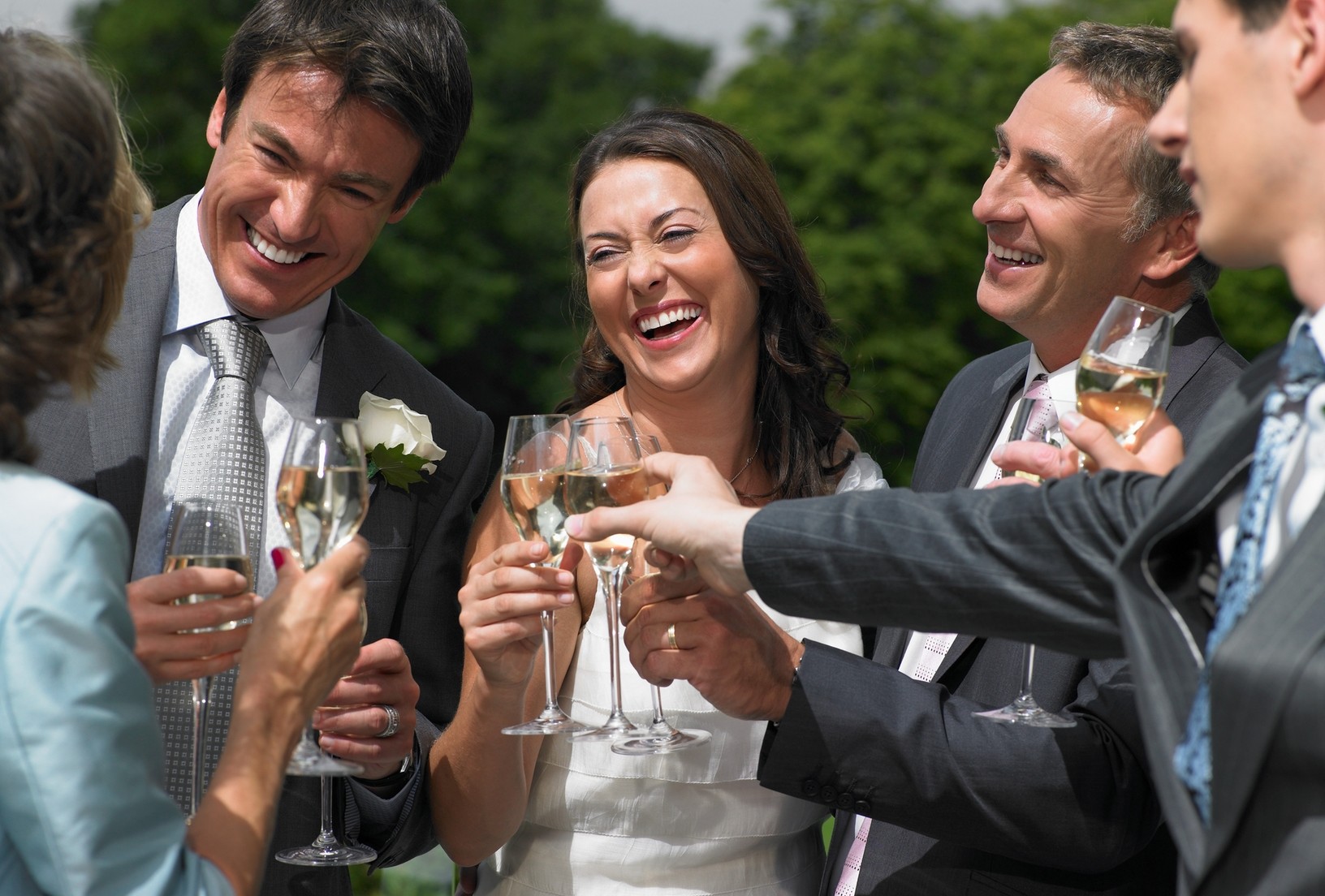 Our goal is to ensure that your ceremony is exactly what you envisioned. We will assist you in planning and coordinating your event so that you can relax and enjoy the moment. Whether you are planning an intimate ceremony for two or a small wedding with just a few friends and family, we can provide the location, lodging and ambiance for your entire event.
Our most popular wedding location is on the back patio, adjacent to our waterfall feature. Not only do you get a great view of the Balsam Mountains, but you also get the sound of our waterfall in the background. The patio can be cleared of tables and up to 25 people can be seated comfortably.
Our second most popular wedding location, the fireplace deck, can be converted into a ceremony platform overlooking the Balsam Mountains. The deck is 14' x 14' and can easily accommodate an intimate wedding party. Additional seating can be provided around the deck for slightly larger gatherings.
At Brookside Mountain Mist Inn & Cottages, we offer a beautiful location, great food and beverages, as well as flexiblility when planning your event. Our pricing is structured as follows: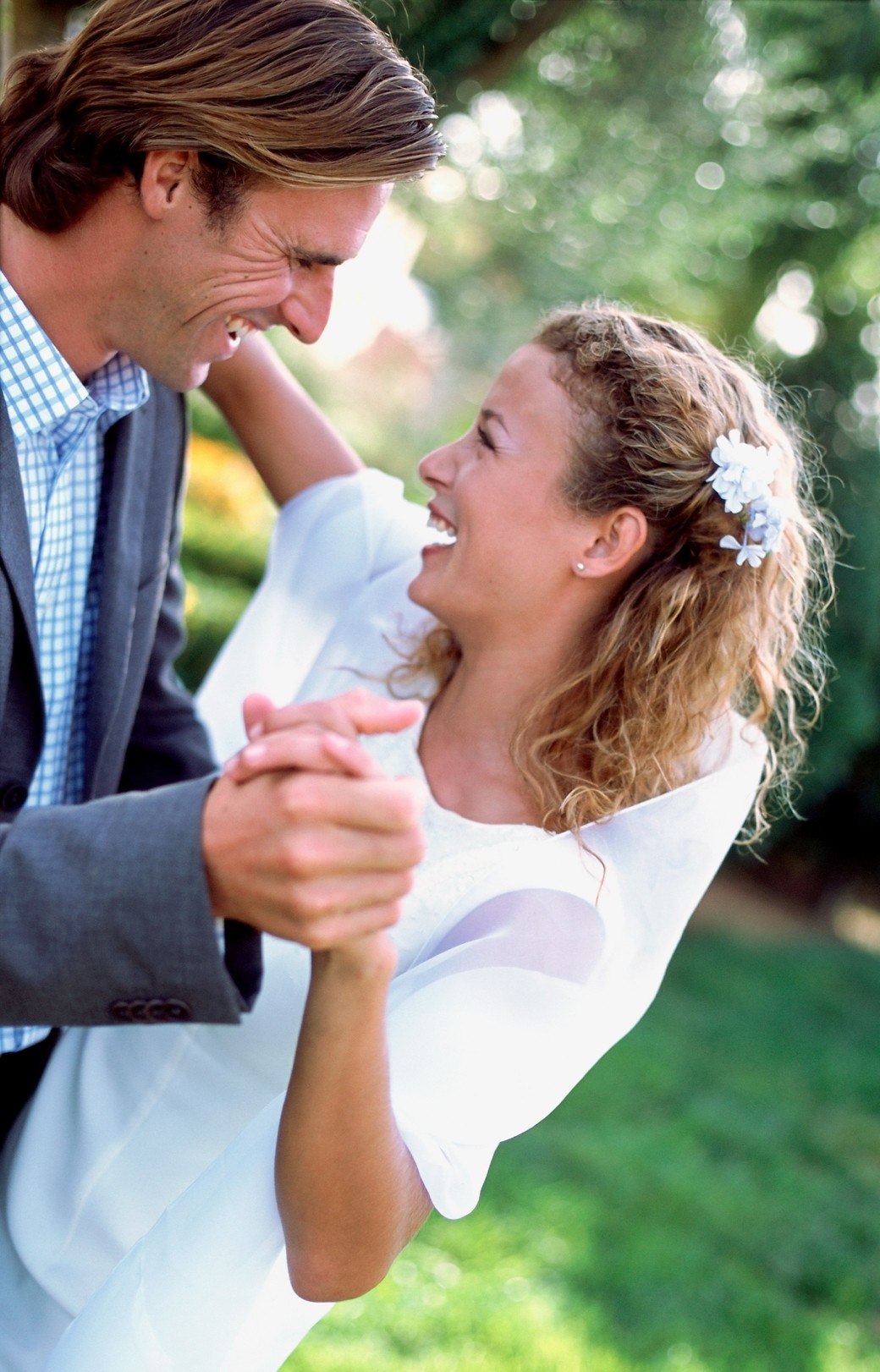 Intimate Wedding Package
Two night stay at our B&B including all five guestrooms and up to 10 guests
In-room breakfast for married couple
Basic wedding site decorations
Breakfast each morning for all registered guests
Late-afternoon snack for all registered guests
Pricing (Starting at):
*Jan - Mar $2330
Apr - Sep $2430
Oct $2930
Nov - Dec $2430
Wedding reception dinners can be provided by Brookside and can include a wine and hors d'oeurves social hour after your ceremony, a heavy hors d'oeurves buffet and/or a plated, sit-down dinner for your entire wedding party. Please call us for menu options, pricing and more details.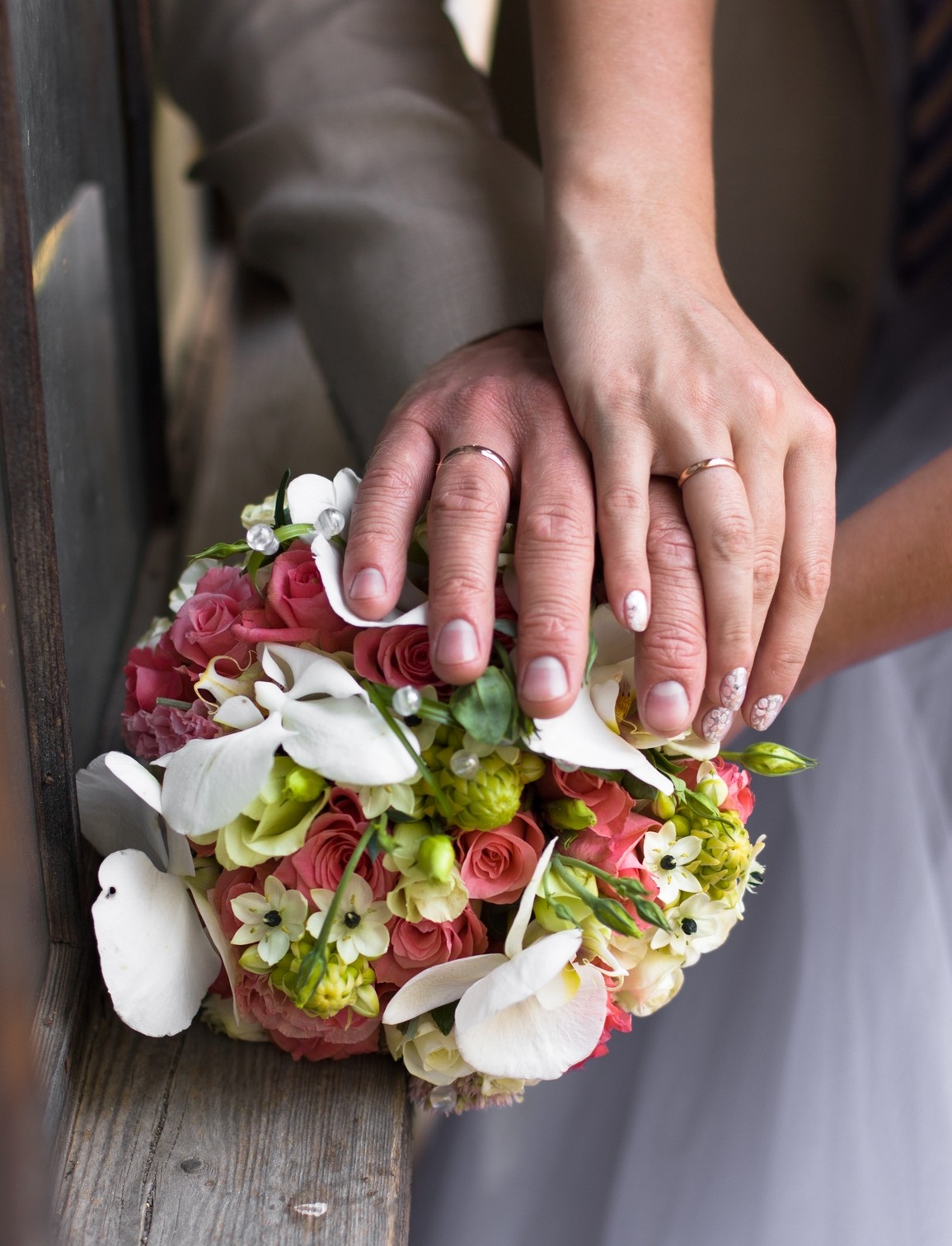 Elopement Package
2 night stay in one of our luxury guestrooms (based on availability)
Non-denominational officiant for ceremony
Wedding cake for two
Champagne or sparkling cider

Pricing:
*Jan - Mar $550
Apr - Sep $595
Oct $650
Nov - Dec $595
Please email us at info@brooksidemountainmistbb.com or call us at 828-452-6880 and we can send you a complete package for your consideration.
*Prices for both packages during Valentines Day are priced the same as April - September.
Ceremony Officiant Services
As an added bonus, Carolyn is an ordained minister with American Marriage Ministries. She is certified to perform traditional marriages, vow renewals, commitment and civil ceremonies in the state of North Carolina. Officiant fees are discounted for any of our guests at only $150.
Ceremonies may be performed elsewhere up to a driving distance of 30 miles from Waynesville. Fees for officiating a ceremony offsite range from $200-$300, depending on distance and complexity of ceremony.
*A marriage license is required and is the responsibility of ceremony participants to obtain. Please visit http://www.haywooddeeds.com/node/5 for more information.
Please call 828-452-6880 for additional information or to reserve Carolyn to officiate your special ceremony.
Additional Services and Products Available:
1. Wedding Officiant Services - $150 ($200-$300 if performed at another venue) If performed at our Inn, ceremony services are discounted and performed by Innkeeper Carolyn, an ordained minister by American Marriage Ministries.
2. Room Accommodations - Prices vary depending on room selected, time of year and day of the week. (See availability chart for more details)
3. One Dozen Red Roses - $55

4. Wedding Cake for Two - $20
5. Chocolate-Covered Strawberries - $19
6. Fruit and Cheese Tray - $16
7. Snack Basket - $45
8. Champagne - $21
9. Wine - Prices vary by selection
10. Bouquet of Fresh Flowers - $45
11. In-Room Breakfast - $20 per morning ordered
12. In-Room Massages -
$75 one-hour massage
$140 two one-hour massages
13. Brookside Mountain Mist Inn & Cottages Coffee Mugs
One mug - $17
Two mugs - $32
14. Brookside Mountain Mist Inn & Cottages Recipe Books - $11 for one, $20 for both volumes.
15. Four-course dinner for two with bottle of wine $125
**Applicable taxes are not included in the above prices. Call your Innkeeper for total cost or if you have any questions regarding your special moment.
Larger Weddings
For larger, more elaborate wedding plans, we partner with Reflections on the Pond in Canton, NC (about a 15 minute drive). They provide a venue for the wedding ceremony and reception, while we provide the luxury accommodations for your guests. See their website, reflectionspond.com, for details!
Special Events
When the weather permits, we love to host gatherings and events on our back patio overlooking the Balsam Mountains. We also have a waterfall feature adding the sound of rushing water to enhance the ambiance of your event. We can easily accommodate up to 24 people on our back patio for events such as:
Bridal Brunches
Group Meetings and Lunches
Wedding Rehersal Lunches or Dinners
Baby Showers
Birthday Parties
Retirement Celebrations
Wedding Reception Dinners
Possibility of rain? No problem! We have a beautifully deocrated dining room that can accommodate up to 24 people. Our dining room boasts an oversized, picture window that overlooks the Balsam Mountains. We also have strategically placed squirrel and bird feeders that allow our guests to enjoy the antics of our local wildlife while enjoying the festivities in the comfort of our elegant dining room.
At Brookside Mountain Mist Inn & Cottages, we offer a beautiful location, great food and beverages, as well as flexiblility when planning your event. Please call us, toll free, at 877-452-6880 for details, ideas and pricing for your upcoming event.
Group Vacations & Family Reunions
Our Waynesville, NC bed and breakfast is located near Asheville, Cherokee, The Great Smoky Mountains National Park, the Blue Ridge Parkway and all there is to do in Western North Carolina. This location makes coming to the mountains ideal for groups of friends traveling together, especially if they are all coming from different areas of the country. We can accommodate from 10 - 14 guests comfortably in our spacious guestrooms, each with private baths, fireplaces and sitting areas.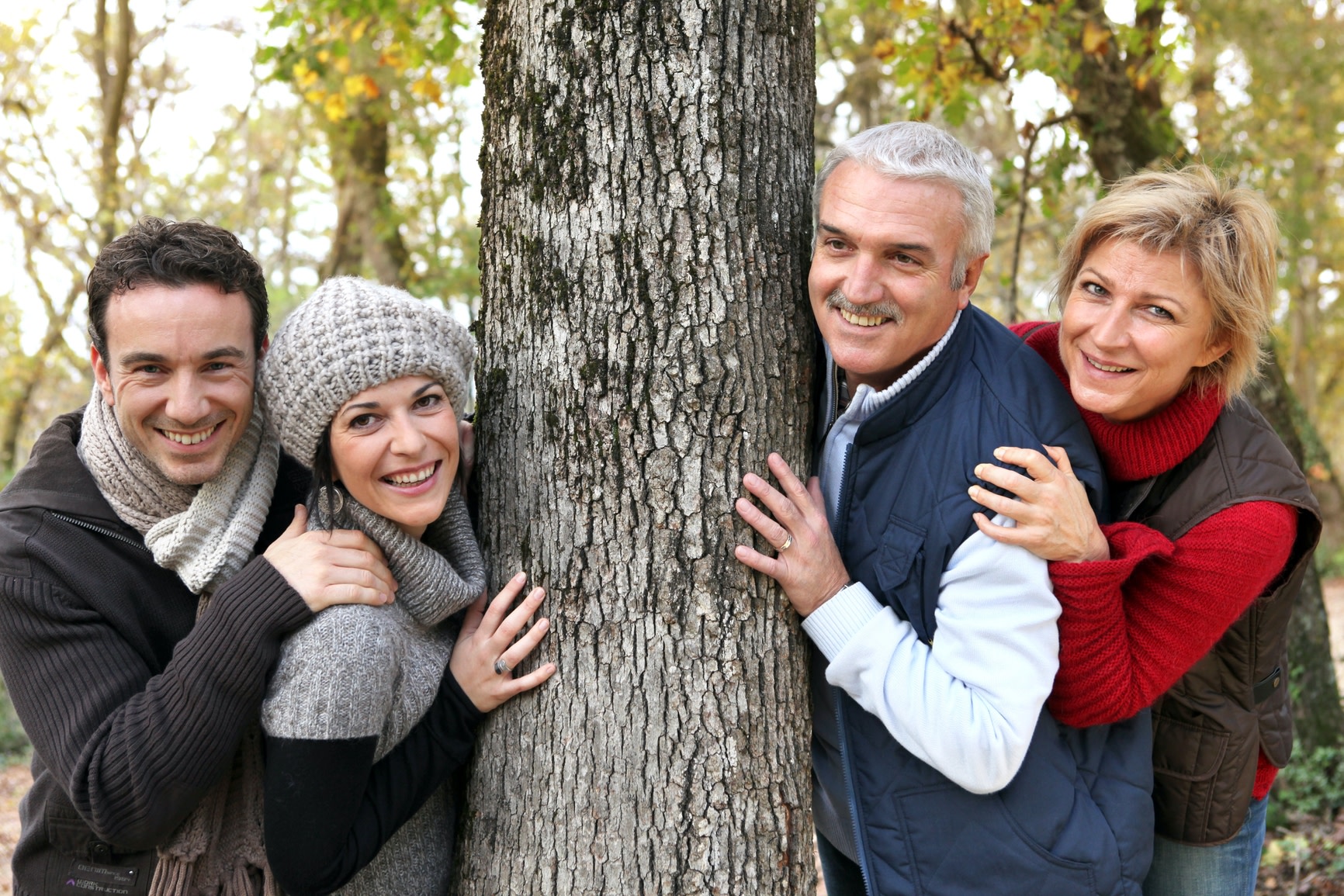 We can also accommodate small family reunions and special interest groups at our luxury bed and breakfast and vacation rental cottages. Our living and dining rooms are oversized and can be redesigned to facilitate family gatherings. Our Rainy Day Closet has various board games and playing cards for evenings of family fun and laughter. We can also meet special interest group needs, like scrapbooking or quilting, in our large dining room with individual, movable tables and chairs for your specific activities. Another added bonus is our proximity to the local Michael's Arts and Crafts store (only 1/2 mile from our Inn!)
At Brookside Mountain Mist Inn & Cottages, our goal is to make sure everyone in your traveling party feels welcome, comfortable and at home in the mountains of Western North Carolina. Our central location in the Eastern United States gives us the prime location to bring your friends and family together for a time of laughter, love and lasting memories.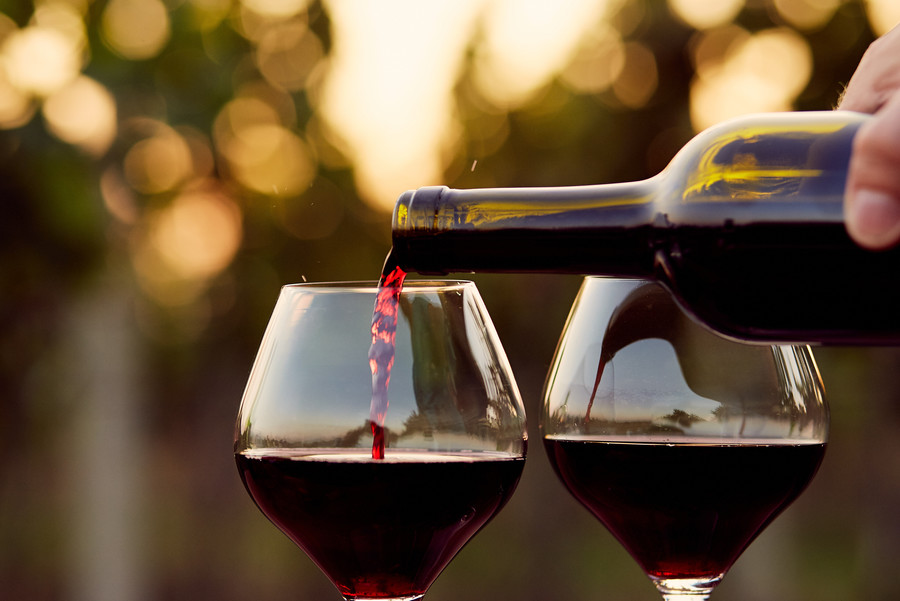 Our back patio offers some of the most pristine views of the mountains in the area. Your group can enjoy a bottle of wine from our cellars while watching the sun set over the mountains. We also have a peaceful waterfall feature, a fireplace deck overlooking the mountains that can hold up to 12 people, outdoor landscape lighting, croquet, football, soccer ball, frisbee and corn toss are all available for outdoor fun. We are conveniently located across the street from the Waynesville Country Club which boasts three, Donald Ross designed, nine-hole courses.
Let us help you coordinate a fun-filled adventure for your friends or family. Choose from horseback riding, white water rafting, ziplining, hiking or just a scenic drive on the Blue Ridge Parkway or through The Great Smoky Mountains National Park. We can set up golfing for the guys and massages for the gals. Whatever your groups' interests, we can help you plan an adventure that no one will ever forget!
Our Group/Family Reunion Packages include:
Accommodations for 10 people (4 additional people can be accommodated for $30 per person per night)
Three-course, gourmet breakfast each morning
Daily maid service
Late afternoon snack
Complimentary sodas, bottled water, coffee/tea
Complimentary mountain views!
Our two new Cottages can be added for stays of three or more nights
Accommodations for 4 additional people in our Cottages (another 4 people can be accommodated on our sleeper sofas for $10 per person per night)

*All packages are priced for a two night stay at B&B only (up to 10 people). Additional nights can be purchased at a discounted rate or Cottages (3 night minimum) may also be added with additional nights requested.
Weekday Package $1670
Weekend Package $1770
October Package $1870
Optional Package Add-Ons:

All meals are homemade and can accommodate special dietary considerations.
Three-course dinner for 10 people starting at $250
Pizza Party for 10 people $120
*All meals include iced tea and coffee service. Optional dessert can be added to any package. Dinners for larger parties can be accommodated for up to 24 people.
Please call your Innkeepers at 828-452-6880 with any questions, or for assistance in booking and planning your group or family mountain escape.
Come for the scenery, stay for the adventure!